Obsidian's brand new "Canvas" feature 📽
Obsidian has now fulfilled every single one of my wishes for a note-making app.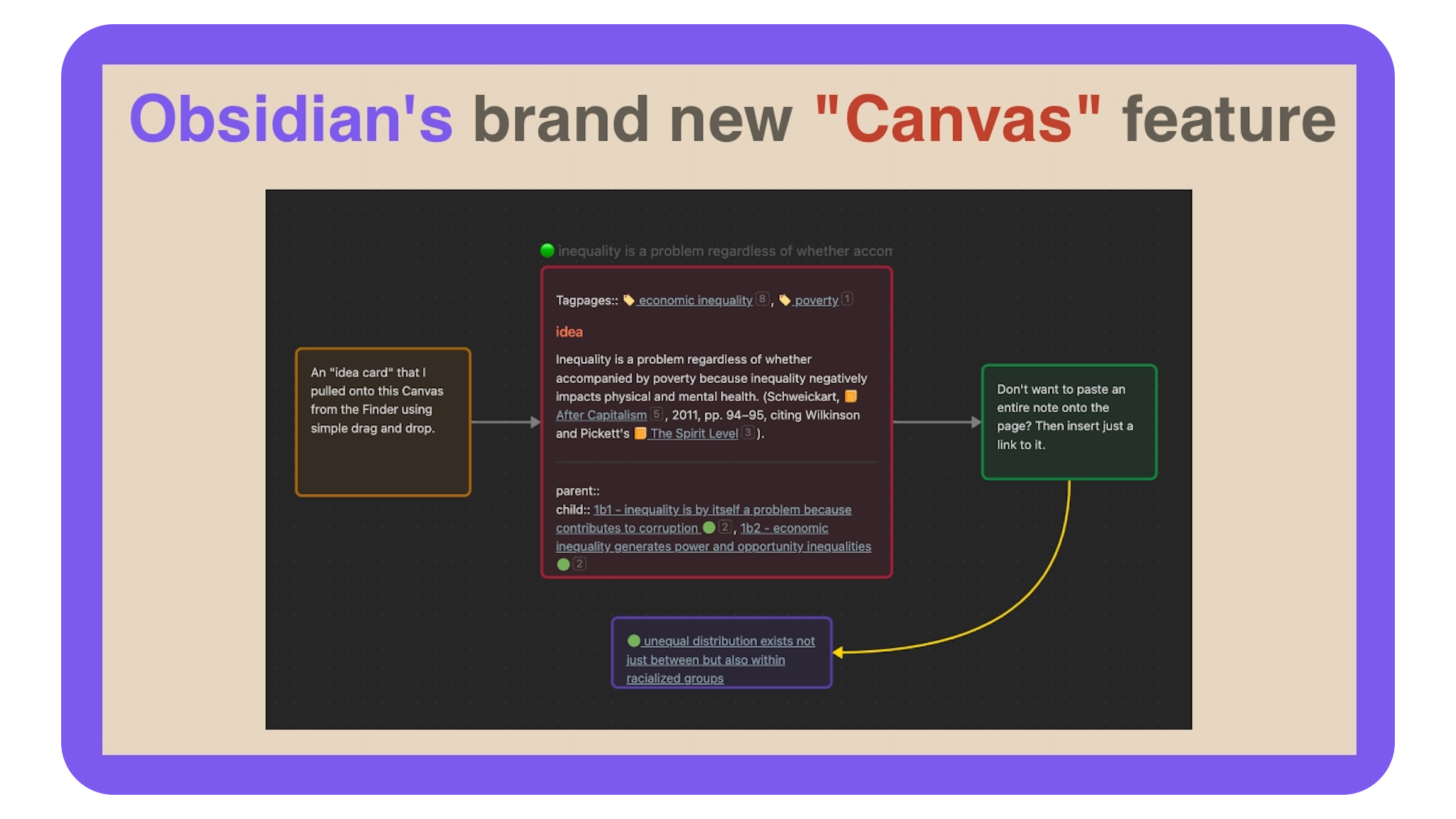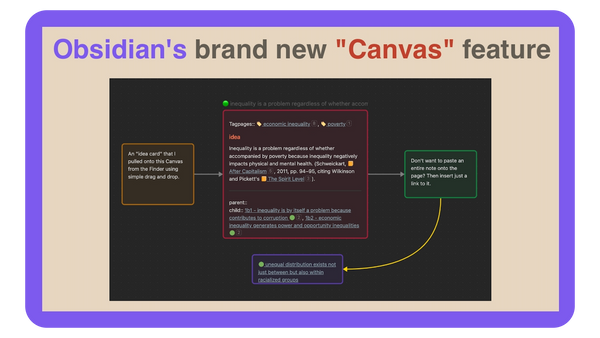 To watch the video on YouTube, click here.
Resources
PKM-related newsletters worth checking out
Jorge Arango's "Informa(c)tion" newsletter - sign up here
Curtis McHale's "PKM Weekly" newsletter - sign up here
Eleanor Konik's "Obsidian Roundup" - sign up here
Two apps that for a while have been doing what Obsidian's "Canvas" now does
They also do plenty of things that Obsidian's Canvas feature does not do (at least currently).
Want immediate access to the "Canvas" feature?
If so, time to level up.
Ready to join a Mastodon "instance"?
Try out PKM.social, hosted by the amazing Nicole van der Hoeven.