The best PDF-annotation app for iPad (2023) 📝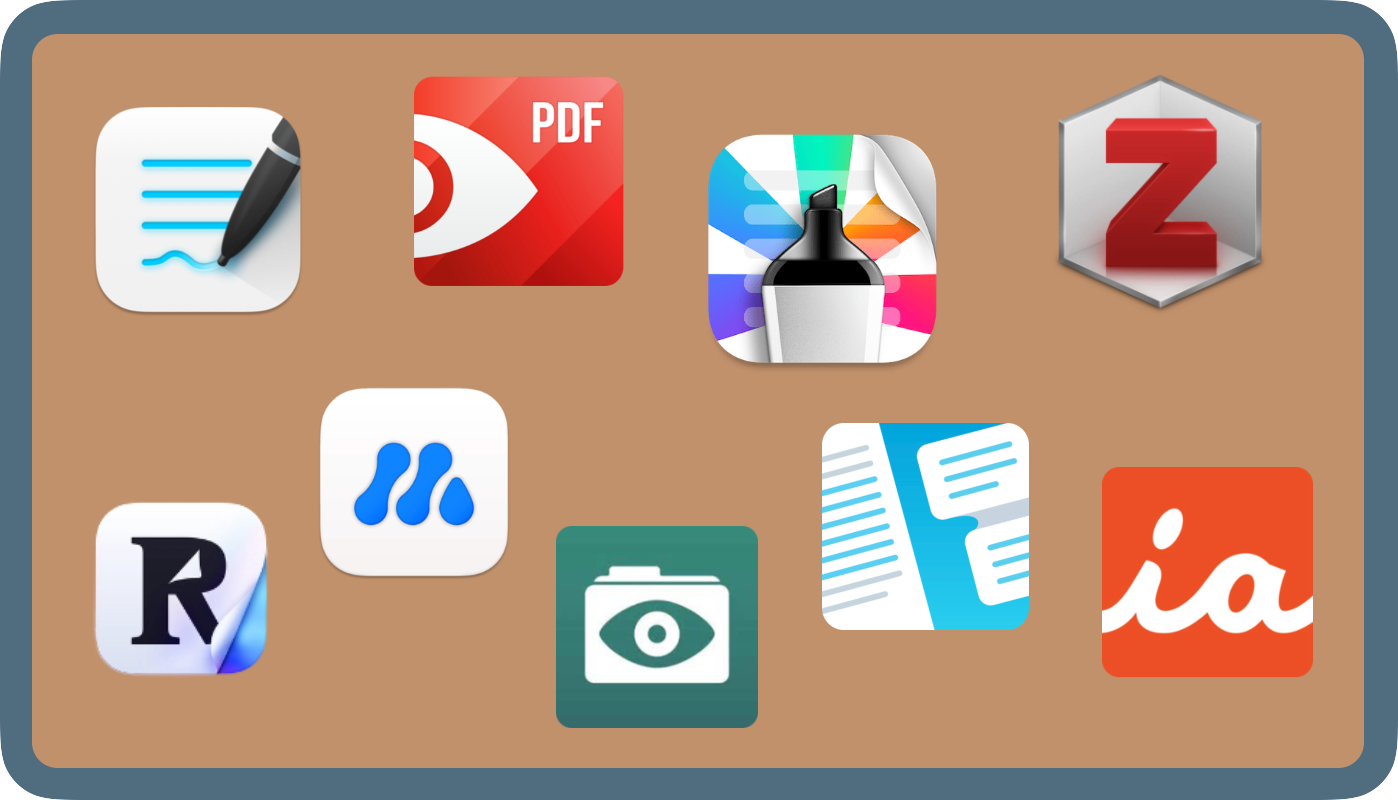 Whom this piece is for
This piece will be of most interest to people who work with PDFs on an iPad, want to be maximally happy as they do so, and are
interested in any of the following: personal knowledge management (PKM), digital gardening, using a Zettelkasten, evergreen notes, commonplace books, and so on.
academics, researchers, or students (high school and beyond) and/or
professionals of various sorts (journalists, writers, lawyers, doctors, engineers, etc.)
Disclaimer: I offer no guarantee that reading through this guide will make you into a maximally happy annotator of PDFs. But maybe you'll acquire 12 or so hedons from reading it? In case you don't know (you don't), a hedon is (supposedly) a "standard unit of pleasure," which is among the dumbest ideas that have come out of the field of philosophy.
What is the best iPad PDF-annotation app?
Of course, what qualifies as the best PDF-annotation app depends on whether it has features that align with the purposes you want your annotating to serve. But even if you don't already have a good idea of the purposes you want your PDF annotating to serve, this piece should be of some use to you, if only because learning about various features of PDF-annotation apps can inspire thoughts about the purposes your annotating may serve.
Apps compared, discussed, and mentioned in this piece
Apps compared: GoodNotes, GoodReader, Highlights, iAnnotate, PDF Expert, Zotero iOS, Readwise's Reader (I was granted early access to this last one in early December 2022)
Also discussed: LiquidText, MarginNote, Nebo, Notability, Obsidian, ZoomNotes, Zotero for Mac
Also mentioned: Collanote, Flexcil, Roam, Scribble (iPad feature), TextSoap (for removing unwanted characters and spaces in text), Zettlr, ZKN3, Zotfile (a Zotero add-on)
The time-motion studies that went into this guide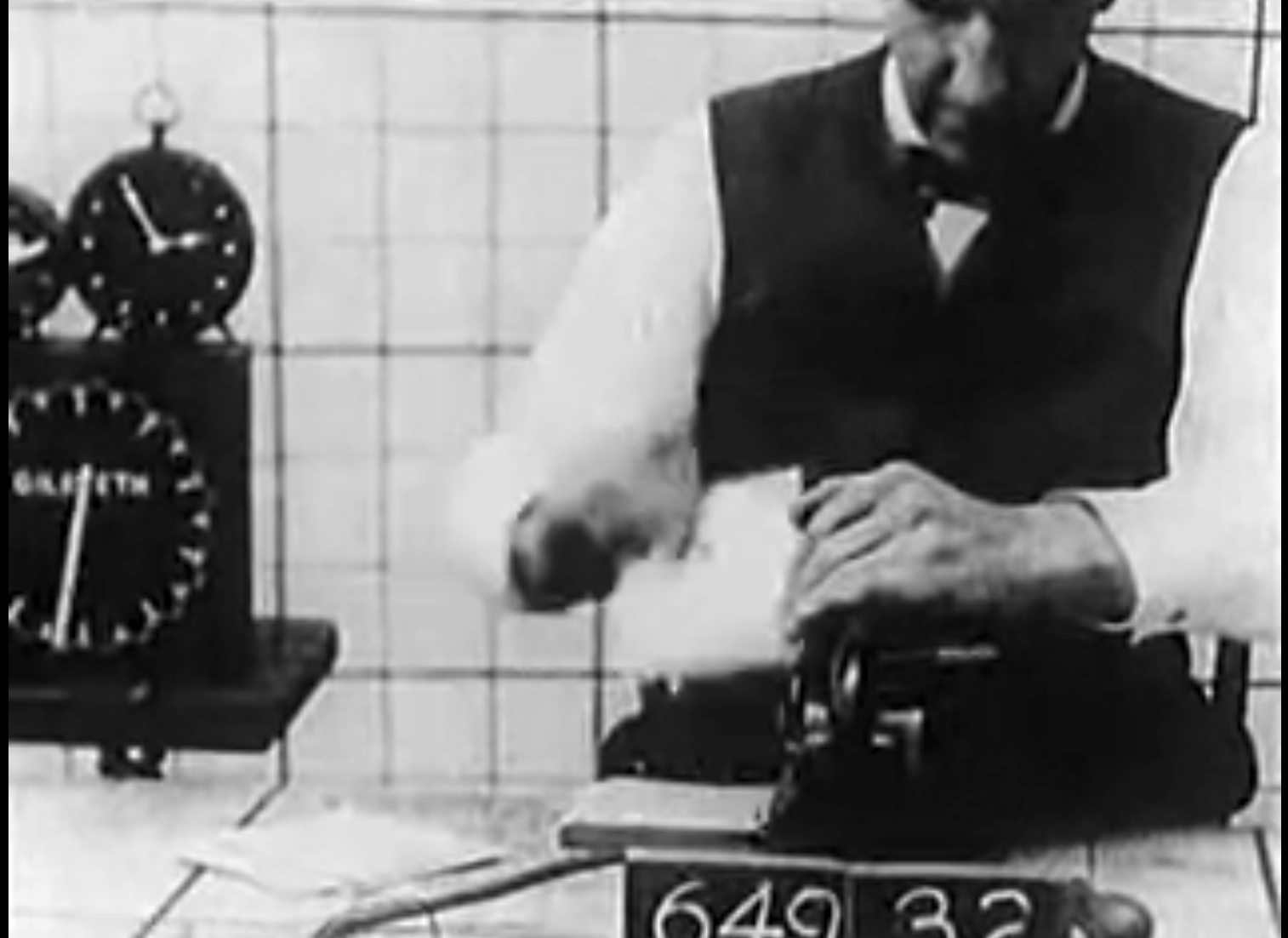 Okay, so I haven't actually conducted time-motion analyses of the various fragments of activity that constitute the process of annotating PDFs on an iPad. However, you will see in this guide that in several places I point out the number of steps a certain app requires in order to highlight, add a note to, or copy text.
For that undoubtedly crucial attention to detail required if you are to minimize unwanted friction when it comes to annotating PDFs and for which I trust you are most grateful, I say, "You are welcome!"
The different parts that make up this guide
The various parts of this guide that are listed below will be released over the course of a few weeks, beginning in early December 2022. If you want the parts of this guide delivered to your email inbox as soon as they've been posted on this site, find the "subscribe" spot on this page and subscribe.
Want deeper dives into specific apps than what you'll get from this guide?
You will find no shortage of videos online about pretty much all of the apps I will talk about in this guide. If you want to watch videos that go quite a bit deeper into each app and you're looking for just one YouTube channel to find such videos, I recommend you check out Paperless X (the link to their YouTube channel is here; their website is here).
How much do these apps cost?
Note: the prices listed below were updated on November 21, 2022.
Highlights uses a subscription model and costs $24.99/year (pricing info here). But the majority of its functions you may use without paying a fee.
Zotero iOS is free. Same is true of their app for Mac, Windows, and Linux (go here).
GoodReader currently charges a one-time fee of $5.95 (see this page).
PDF Expert for iOS has a free version. Its pro version is $49.99/year. And if you want to add the Mac version to the mix (required if you want to export your annotations in plain text, markdown, or html rather than just html), then that's going to cost you more ($79.99/year or $139.99 for life, as you can see here—looks like they offer a 50% discount on the annual subscription if you're a student or educator). Much more expensive than the other options listed here, I know, but it's basically a substitute for Adobe Acrobat ($14.99/month, almost $180/year), which means it can do things you can't do with the other apps (it's just that those things don't make for better PDF annotation of the sort considered in this piece).
iAnnotate is available as a one-time purchase for $9.99 (see this page).
GoodNotes is $8.99. You can create your first three notebooks for free, so you can take the app out for test drive.
LiquidText costs $29.99 (they also have a subscription to what's called "LiquidText LIVE," which you can see here).
MarginNote costs $12.99 on the iPad. If you want it for the Mac as well, it looks like it might be as much as $46.99. If you are a student or teacher, you can get a discount on the Mac version (their website says to email "service@marginnote.com with a mail ID ending with your school/university's official mail address").
ZoomNotes costs $10.99.